Efficacy in adults with tardive dyskinesia
At 6 weeks, patients experienced a ~30% reduction in tardive dyskinesia (TD)
severity with INGREZZA® (valbenazine) capsules 80 mg1-3,*
LS mean change from baseline in AIMS dyskinesia total score
through 6 weeks (ITT population)1-3
| | |
| --- | --- |
| * | In a post hoc analysis of the primary efficacy endpoint of patients randomized to INGREZZA 80 mg at baseline through Week 6 (n=70). |
| † | Based on modeling and simulation. The LS mean is adjusted for baseline AIMS score and disease category and is shown for consistency with 40 mg and 80 mg observed values from the KINECT 3 study. |
| a | P≤0.001 dose that was statistically significantly different from placebo to control for multiple comparisons. |
| | Mean baseline AIMS score (SD): placebo 9.9 (4.3), 40 mg 9.8 (4.1), 80 mg 10.4 (3.6). |
| | AIMS, Abnormal Involuntary Movement Scale; BL, baseline; ITT, intent-to-treat; LS mean, least squares mean; SD, standard deviation; SEM, standard error of mean. |
INGREZZA
80 mg

reduced uncontrolled movements
in

7 of 10 patients

at 6 weeks1,3,‡
Percent of patients with specified magnitude of AIMS total score
improvement at the end of Week 61,3,‡
| | |
| --- | --- |
| ‡ | Post hoc analysis included patients who had a baseline and a Week 6 AIMS total score. Reduction in uncontrolled movements as assessed by ≥1-point decrease in AIMS total score (n=70). |
Mean baseline AIMS score (SD): placebo 9.9 (4.3), 40 mg 9.8 (4.1), 80 mg 10.4 (3.6).
AIMS, Abnormal Involuntary Movement Scale; SD, standard deviation.
Continued reductions in tardive dyskinesia (TD) severity
with once-daily dosing1,4
Extension study of INGREZZA
40 mg

and INGREZZA

80 mg

(ITT population)1,3,4
| | |
| --- | --- |
| | AIMS, Abnormal Involuntary Movement Scale; BL, baseline; DBPC, double-blind placebo-controlled; DFWO, drug-free washout; ITT, intent-to-treat. |
~39% REDUCTION
IN TD SEVERITY WITH
INGREZZA
80 MG
AT 48 WEEKS
1,4,§
| | |
| --- | --- |
| § | In a post hoc analysis that included patients randomized to INGREZZA 80 mg at baseline and those who were re-randomized to INGREZZA 80 mg at Week 6 (n=65). |
THE ONLY
ONCE-DAILY


VMAT2 INHIBITOR

One-capsule, once-daily dosing with three effective dosing options sets INGREZZA apart from other VMAT2 inhibitors1

EXPLORE DOSING
SEE INGREZZA EFFICACY
FOR YOURSELF
Register for INGREZZA Insider to see real patient case reviews from the KINECT 3 and KINECT 4 clinical trials
SIGN UP
INGREZZA CLINICAL
SAFETY DATA
INGREZZA was studied across a broad range of TD patients
REVIEW SAFETY
See more results for INGREZZA
See why long-term treatment with INGREZZA 40 mg may be appropriate for some patients.a Review results of the KINECT 4 study—a phase 3, long-term, open-label study designed to be reflective of TD treatment in clinical practice.5
aRecommended dosage is 80 mg once daily, but patients may be maintained or
adjusted back to 40 mg based on individual treatment needs.
Watch expert perspective videos on INGREZZA
Featuring Amy LaCouture, RN, BSN,
PMHNP-BC
Why I choose INGREZZA for my adult patients with tardive dyskinesia (TD)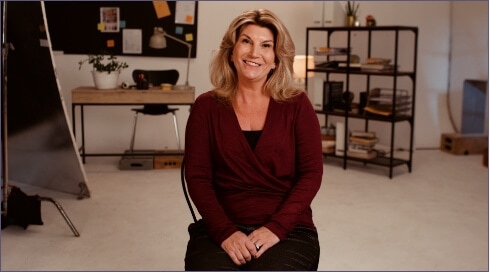 Case study: John, a patient with schizophrenia and tardive dyskinesia (TD)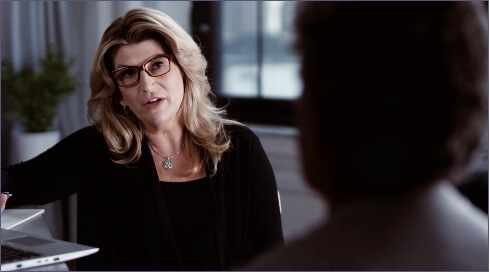 These videos were sponsored and developed by Neurocrine Biosciences.
The speaker is a paid consultant of Neurocrine Biosciences.
REFERENCES: 1. INGREZZA [package insert]. San Diego, CA: Neurocrine Biosciences, Inc. 2. Hauser RA, Factor SA, Marder SR, et al. KINECT 3: a phase 3 randomized, double-blind, placebo-controlled trial of valbenazine for tardive dyskinesia. Am J Psychiatry. 2017;174(5):476-484. 3. Data on file. Neurocrine Biosciences, Inc. 4. Factor SA, Remington G, Comella CL, et al. The effects of valbenazine in participants with tardive dyskinesia: results of the 1-year KINECT 3 extension study. J Clin Psychiatry. 2017;78(9):1344-1350. 5. Marder SR, Singer C, Lindenmayer JP, et al. A phase 3, 1-year, open-label trial of valbenazine in adults with tardive dyskinesia. J Clin Psychopharmacol. 2019;39(6):620-627.